My drive down to Boston flew by due to two live discs I brought with me. I enjoyed both discs so much, I was startled when I realized I was already paying the $0.75 toll on I-93 near Manchester. I had no idea so much time had passed.


The first disc was a Stephen Malkmus bootleg that a kind man had sent me. I had traded him the new Belle & Sebastian album for some soccer magazines he was done reading. Well, as a bonus he dropped this disc in the package and I'm very happy that he did so. Thanks, Paul.

Usually, I'm not much of a fan of bootlegs. I have a few dozen of them but, in general, I find the sound quality and mixes to be poor. However, this one is different. It's from a performance at a club in Buenos Aires in Ocotber 2004. There isn't any band with Malkmus. It's just him and an electric guitar; Billy Bragg style. This made it simpler for the person recording the show to get a clean copy of the show.

The other benefit of the show is the set list. The package that I received the disc in didn't inlcude a set list so I had no idea what I was in store for. So, being a big Pavement fan, you can imagine my surprise when he opened with "We Dance" and "Trigger Cut". From there he burned through a set that included a nice mix of his solo tunes, Pavement tunes and even Silver Jews' "Blue Arrangements". I couldn't have written a better set list and hearing them stripped down made me appreciate, once again, what good songs they are. Great bootleg.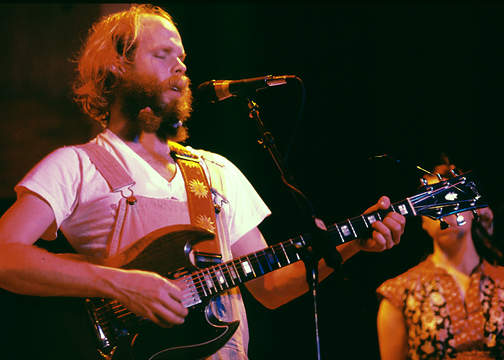 The other disc that kept me company during the drive was Bonnie'Prince' Billy's 2005 live album Summer in the Southeast. Being a BPB fan, I don't know what took me so long to pick up this album but I finally got it last week. The only way to describe this collection of performances from his 2004 tour of small towns across the Southeast (GA, NC, MS & FL) is as a big beautiful rocking mess of an album.

It's such a mess...each band member comes in late at one point or another...instruments drift in and out of the mix for no apparent reason...BPB's voice cracks...Matt Sweeney's guitar overmodulates at times...Pink Nasty's background vocals disappear at times...but you know what? BPB somehow pulls it off. The guy is an emotional savant. Technically, it's a mess but BPB and his band drip with passion all over the performances which turn this disc into the most exciting live albums I've heard in a long time.

The only downside to the album is that the versions of the songs off of I See a Darkness are a few of the weaker tracks. I love that album but the highlights of Summer in the Southeast are the other tracks like "Master and Everyone", "May It Always Be" (w/ Pink Nasty on vocals), "O Let It Be" and "I Send My Love to You".

The nicest thing I can say about these two albums is that I never even turned my iPod on during the whole trip. It was just these two discs grabbing and holding my attention the whole way.

Bonnie 'Prince' Billy | O Let It Be (follow the link & choose free download)
Bonnie 'Prince' Billy | May It Always Be (follow the link & choose free download)

Stephen Malkmus | Trigger Cut (follow the link & choose free download)
Stephen Malkmus | Elevate Me Later (follow the link & choose free download)
Stephen Malkmus | Church on White (follow the link & choose free download)